Don't be misled by the title or the premise: this is a sharply funny and deeply dark comedy that contains plenty of laughs, from easy jokes to some more uncomfortable barbs.
Based on the Radio 4 and ITV programmes of the same names, Jonathan Harvey's stage adaptation takes Lou Wakefield and Carole Hayman's original concept and gives it a very modern spin.
While still based around the exchange of letters between two middle-aged women, the current incarnation takes in a wide spectrum of modern life from Priti Patel to drug trafffiking to the uncertain future of Marks and Spencers. There is humour at every turn, with a rich seam of bitchy humour running through the dialogue.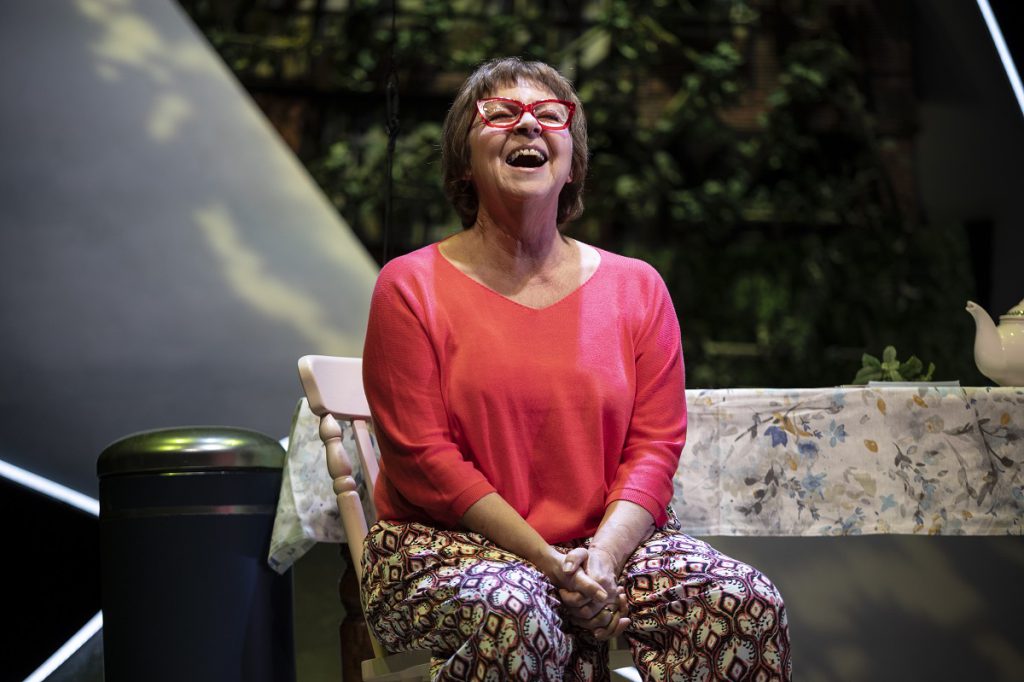 At heart though is the relationship of two women, going some very real and some very outlandish events, but in an open, charming, and utterly honest way.
Tessa Peake-Jones and Gwyneth Strong are exceptional in this two-hander and the publicity focusing on their past roles in Only Fools and Horses does them a disservice. While secondary characters in that much-loved show, here they bring their own comic skills to the fore and with a much smarter script.
Francis O'Connor's set is full of surprises, with hidden cubby holes and occasional items falling from the heavens giving plenty of laughs of their own, and helping turn the epistolary form into something very lively. The design is as neon and bold as the writing.
Joanna Reid's direction doesn't allow anything to flag either. The jokes keep coming, with Peake-Jones and Strong living up to their names throughout.
Having seen it makes me want to write a few postcards: Wish you were here.