This double bill of two short Noël Coward plays offers two contrasting tales of love and adversity.
In the first, Still Life, the story focuses on the chance of meeting of two, apparently happily married, people who have a chance meeting in a railway cafe leading to a (mostly) chaste and doomed affair – and if that sounds familiar, it's because it became the classic film Brief Encounter.
The central couple ae played by Kiera Long and Jonathan Redding. Long has more of an emotional range, while Redding has to make the best of what, to the modern ear, is quite stilted and chauvinistic dialogue. I'm a fan of the film, but here in full colour flesh the scenario hasn't aged well.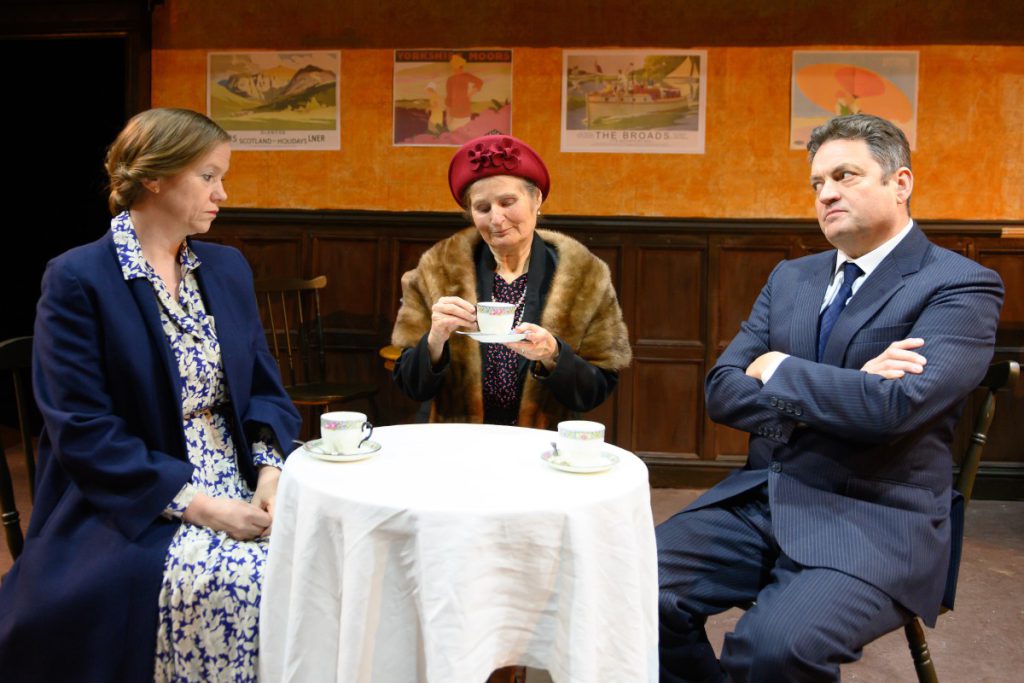 That said, the more robust romance between station master Albert Godby (played with a definite twinkle by Jamie Willimott) and matronly buffet boss Myrtle Bagot (Jan Farrar) does still work, as does the (relatively) innocent flirting between roving food seller Stanley (Brad Mercer) and waitress Beryl (Loretta Askew).
There is a lovely comic cameo from Jose Tarouca as a thirsty soldier, and it is these humorous moments that work better than the anguished love story that is the meat of the story sandwich.
More even is Red Peppers, a front and backstage view of a fading music hall act.
Andy Lofthouse and Dawn Brindle are the eponymous Peppers, showing off their dance and singing props as well as some delicious comic acting. Despite their rowing, the performing couple have each others backs' as they face a life of ever grottier venues.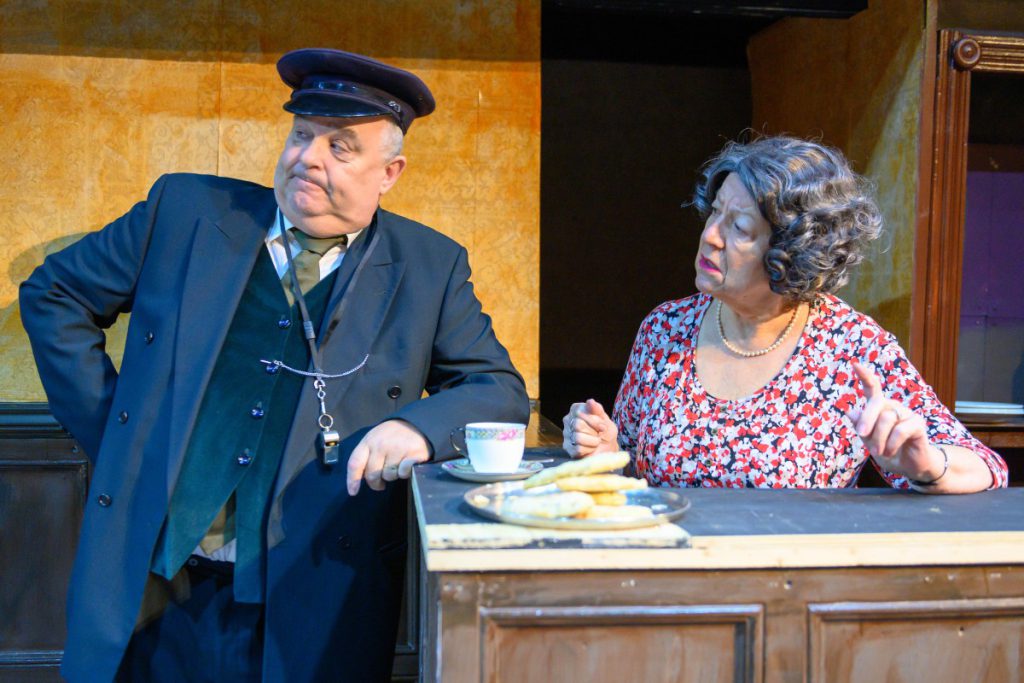 Selwyn Tillet is a convincingly tipsy conductor, whose inability to keep time is a major source of the Peppers' woes, and Jamie Willimott returns as the pompous theatre manager.
Sue Newstead performs a disarming interlude as the ultra hammy fallen star Mabel Grace.
Both pieces are well performed but for me Red Peppers is the one that has best survived the nearly 90 years since being written, with its music hall humour and theme of faded glamour just as relatable today. Still Life is an interesting period piece, and the more so because of its celluloid cult status, but feels slightly twee in the age of Tinder.