We all see things differently: in this play, we begin to see the world through the eyes of a suburban housewife whose mind is beginning to crack.
Set entirely in her lawned garden – or her country estate, depending on the stage of delusion – Susan (played by Mandy Kiley) recovers from a fall to find herself hallucinating a new family to replace her real, fractious relationships.
Out go the disinterested vicar husband Gerald (Kevin Oelrichs), comically bad cook and sister in law Muriel (Alexandra Evans) and disaffected, mostly incommunicado son Rick (Brad Mercer).
In come suave and loving partner Andy (Lee Johnson), beyond perky champagne swilling daughter Lucy (Jasmine Warne) and raffish brother Tony (Ben Allen).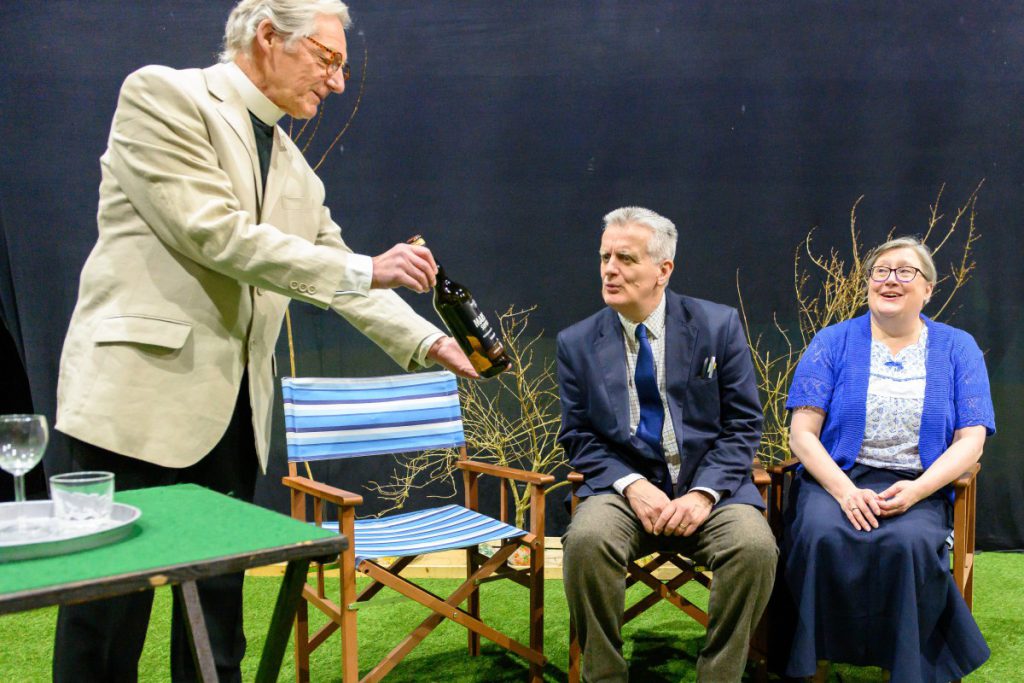 The only apparent constant is her doctor Bill (John Griffin) who seems, at least at first, to have her best interests at heart.
The intimate Sewell Barn stage leaves few places to hide and Kiley rises to the occasion. Hers is a masterful performance, both physically and vocally, with the tiniest of twitches and inflections realising Susan's transition from waspish middle-aged woman through to worried patient and on to wanton delusion.
Griffin, standing in at just 10 days notice, also gives a fine turn as the bumbling, clumsy doctor. The programme warns he may be carrying the script at times, but it is more of a comfort blanket than a necessity. He feels just right in the role.
Myles Crowder's design deals deftly with the switches between Susan's perception and reality, and Peter Wood's direction brings out the best of the cast and the story.
It is Alan Ayckbourn's script that is more equivocal. Has Susan had a bump on the head, or a more serious mental deterioration? While tackling her decline, he can't help throwing in cheap comic scenarios that sit slightly at odds with the main arc. While the play is apparently about Susan, she is the one we learn least about – although perhaps that is her tragedy.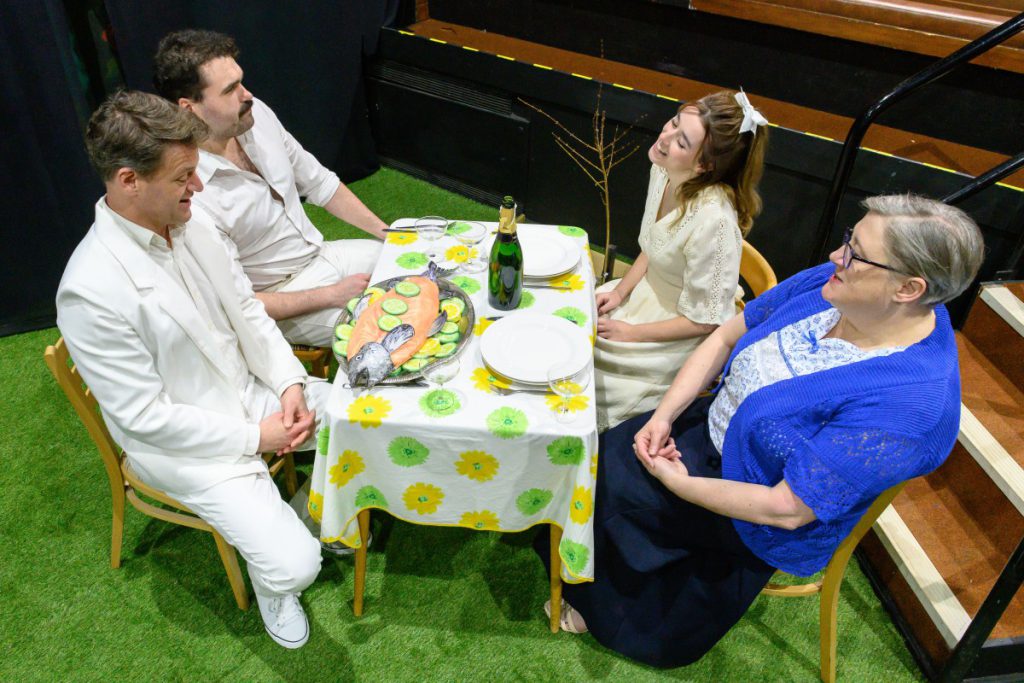 There is much to like here, not least the strong cast performances. Whether you ultimately find the play rewarding may well depend on your point of view.