Secrets and lies swirl around like the ocean in this brooding, prize-winning play about the darkness a community will tolerate in its midst.
Matt Grinter's Orca won the Papatango new writing prize in 2016, and his "Wicker Man on sea" tale is a strongly written and disturbing narrative that ratchets up the tension as an isolated island village counts down to an annual festival.
Ostensibly celebrating a folk tale about a fisherman's daughter's sacrifice to rid the community of a bad-luck bringing Orca whale, the affairs masks a more human – and very real – dark force that preys on the island's young women, and a community that either can't or won't admit the truth.
Sabrina Poole's direction and Myles Crowder's clever inverting set keep things simple but captivating, with 90 minutes of increasingly uncomfortable foreboding.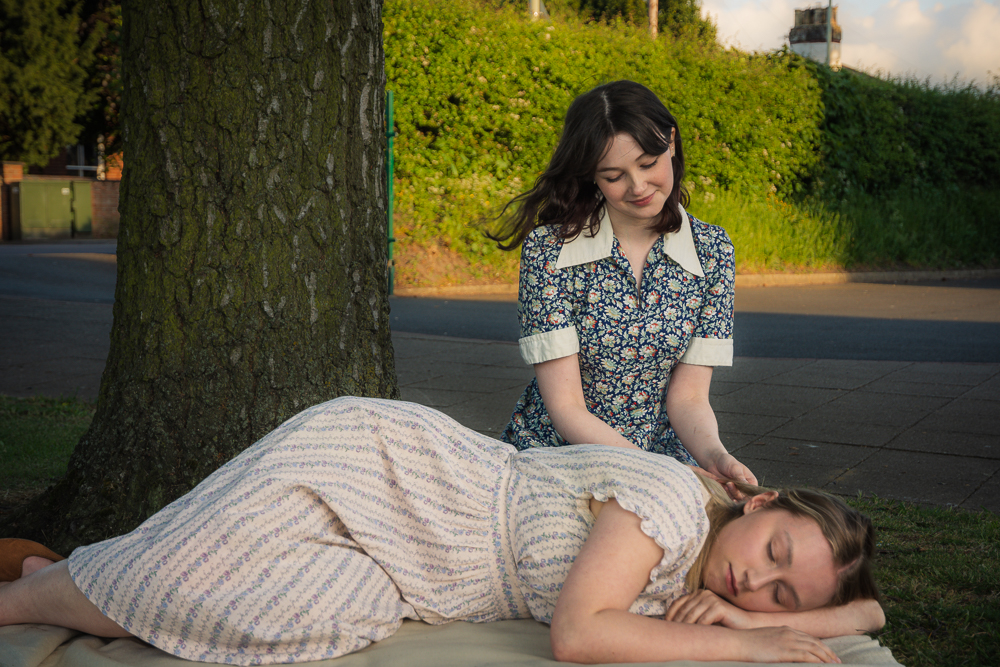 Emma Smith as the ingenue Fan is a standout performance – while some of her dialogue is a tad overdone, her delivery never falters across a broad range. Together with Sarah Jenkins as older sister Maggie there is a believable sibling relationship; Jenkins also simmers brilliantly, as she fights for her family and for the village to accept the truth.
The small cast is completed by Abi Tacon's Gretchen, convincingly confused after being found literally and metaphorically at sea; the menacingly genial Phillip Rowe as The Father; and Pip Dunn as the actual dad but whose paternal loyalties are broken by peer pressure and cowardly pragmatism.
There are difficult and upsetting themes here, but delivered confidently and convincingly. One would hope this type of tale of manipulation and a community more willing to turn a blind eye than face up to its demons could be dismissed as something from the past, but sadly it remains all too real.