More sequins than you can imagine, multiple packs of cards, a rotating saw, and a coterie of inherited doves – what could go wrong? Everything.
This hugely entertaining and affectionate take on all the familiar, and often very silly, tropes of magic theatre blasts through two hours of deliberate chaos with jokes big and small.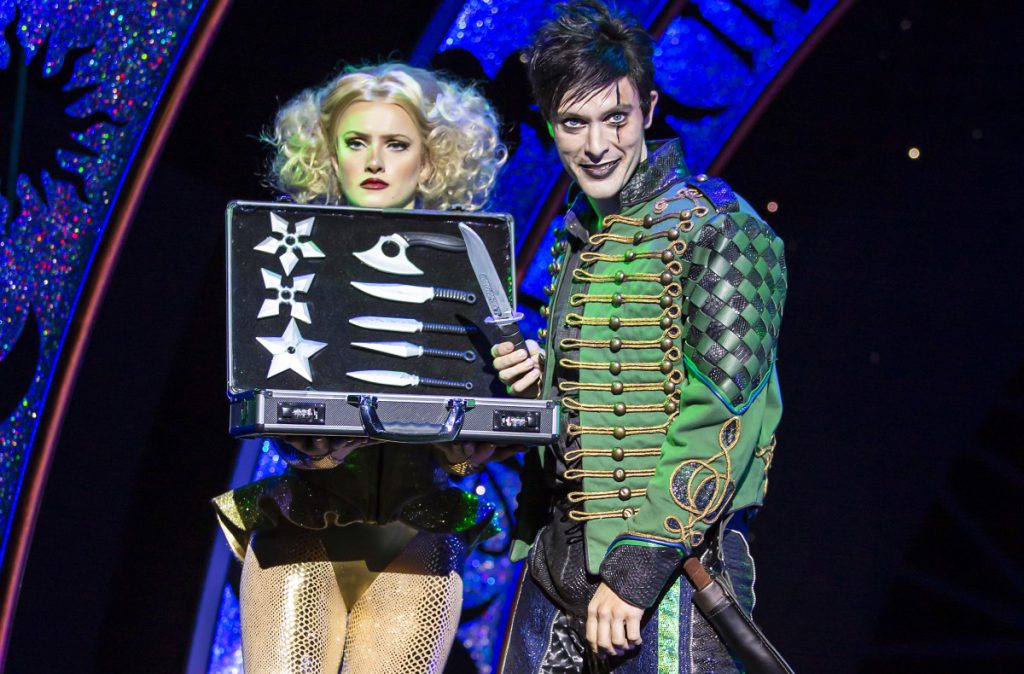 From the awkward dancing and ridiculous costumes of Spitzmaus and Bar (Jocelyn Prah and Chloe Tannenbaum) to the grunge cringe of 'edgy' illusionist The Blade (Kiefer Moriarty), Magic Goes Wrong takes some very affectionate pokes at the world of magic. Tricks go deliberately badly, and the Mind Mangler (Rory Fairbairn) and his stooge (Daniel Anthony) become more and more undone with every false prediction.
But with advice from US illusionists Penn and Teller and Britain's Ben Hart, it also delivers some genuinely impressive tricks among the (exceptionally polished) chaff. The show's take on sawing a person in half offers a clever and stunning twist, and the closing card trick – by the mighty Sophisticato (Sam Hill) is a perfectly executed stunt dressed up in a lot of smart and funny misdirection.
This is a sharp physical comedy, with the cast and crew hitting every cue perfectly and delivering the kind of slapstick that only works when everything goes very right. There are hundreds of verbal and sight gags dotted through the show, which never misses the chance for a laugh.
Mischief Theatre has crafted a spectacularly funny and hugely entertaining show, that doesn't miss a trick. Go see it.