This trio of witty and moving plays captures your attention from the off, with great writing matched by some sterling performances.
The Yalta Game focuses on a holiday romance that becomes something different. Steven Scase plays gentile playboy Dmitry with an eccentric awkwardness that is both affable and slightly alarming, as he charms a lonely housewife awaiting the arrival of her husband.
Poppy Hiscox is instantly affecting as the naïve Anna; we ride with her as we try to disentangle Dmitry's playful lies from the truth. Brian Friel's script is full of humour, and tinged with sadness.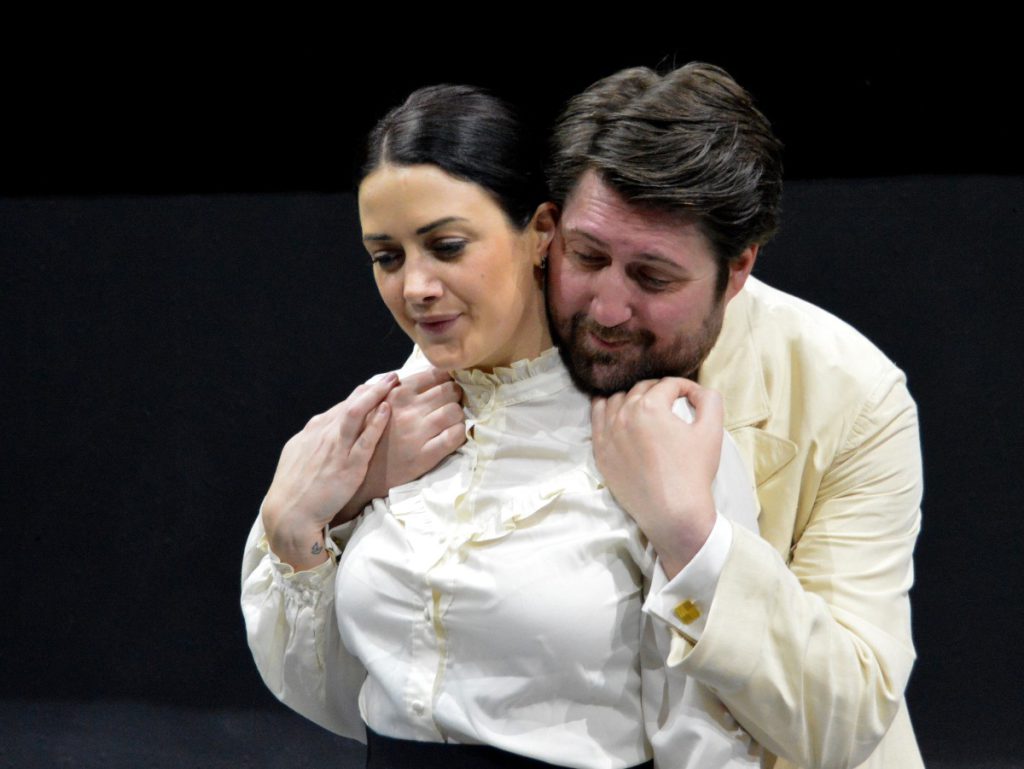 Dawn Brindle and Jen Alexander are perfectly matched in the second two-hander, Afterplay. Again we mix fiction and truths, but both their performances are utterly believable: honest, naturalistic, and with a rhythm that effortlessly reflects the flow of real conversation.
Again, Friel's script is sparkling and incredibly funny, and the two performers do it justice: whether Alexander sheepishly admitting his 'fables, fictions, untruths' or Brindle's sneaky shots of vodka, they inhabit their characters completely and consume your attention.
The final piece, Chekhov's Swansong is less balanced than the other pieces between its two cast members, with ageing actor Svietlovidoff (played by David White) dominant over theatre prompter Ivanovitch (Kevin Oelrichs). White booms out snatches of Shakespearian verse in his rich voice while Oelrichs and the audience watch on, both of us unsure whether to be proud or sad.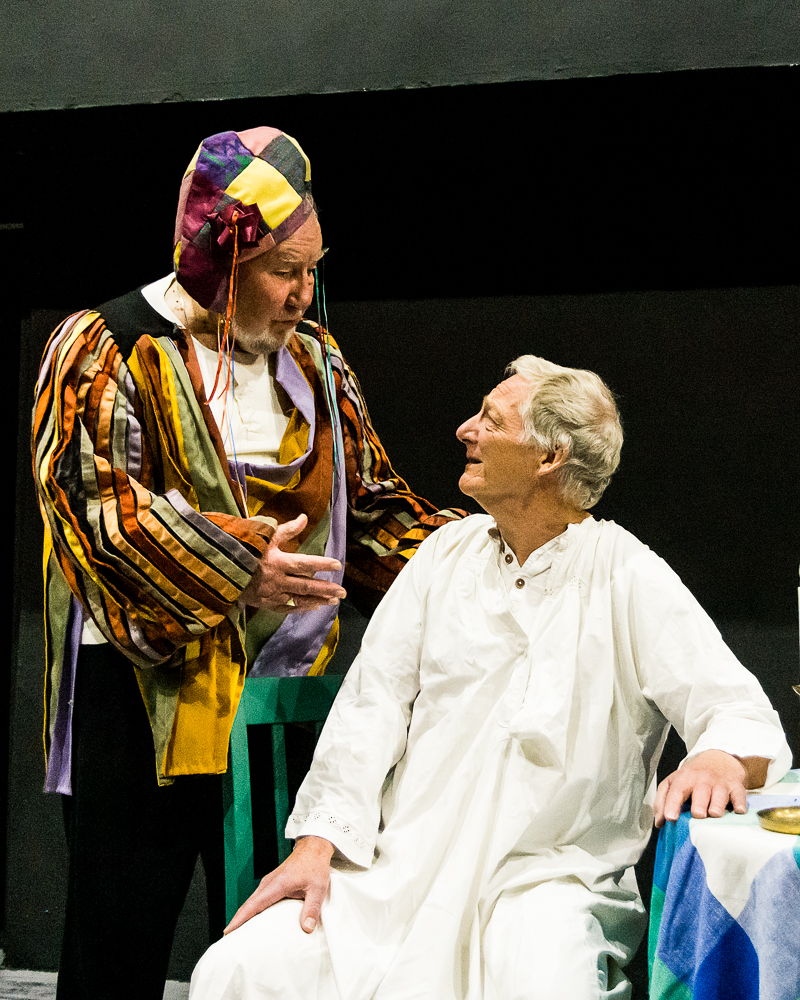 The design throughout is simple but still possibly over complex: the performances are so captivating I didn't really notice the visuals of the back projections, but I did notice the fan noise in the small theatre. It also would have been nice to see Swansong performed solely with genuine candlelight rather than the LED stand in, if health and safety allowed.
These three short plays are triumphs of writing and are showcased by some seriously strong acting talent. It is an inspired selection of pieces by director Tony Fullwood, and a gem of an evening.