History, so the aphorism goes, is written by the victors – drama is a very different story.
Mike Bartlett's play Love, Love, Love focuses somewhat bombastically on the apparent conflict between the generations, following the lives of Kenneth (played by Jonathan Redding) and Sandra (Ayshea Christian) as they meet as Oxford students in 1967; row unhappily in the domestic purgatory of 1990s Reading; and finally come to a crescendo clash with their children in 2011.
The piece builds towards a swinging monologue delivered by their indebted and ungrateful daughter Rose (Emma Kirkham), blaming her parents and their generation for not delivering on their promises and pulling up the rope.
It's a strong charge, and a rather broad-brush version of history, perhaps inspired – who knows – by Bartlett's difficulty getting a mortgage as a playwright in the middle of a credit crunch, but the overt messaging does risk leaving the characters as cyphers.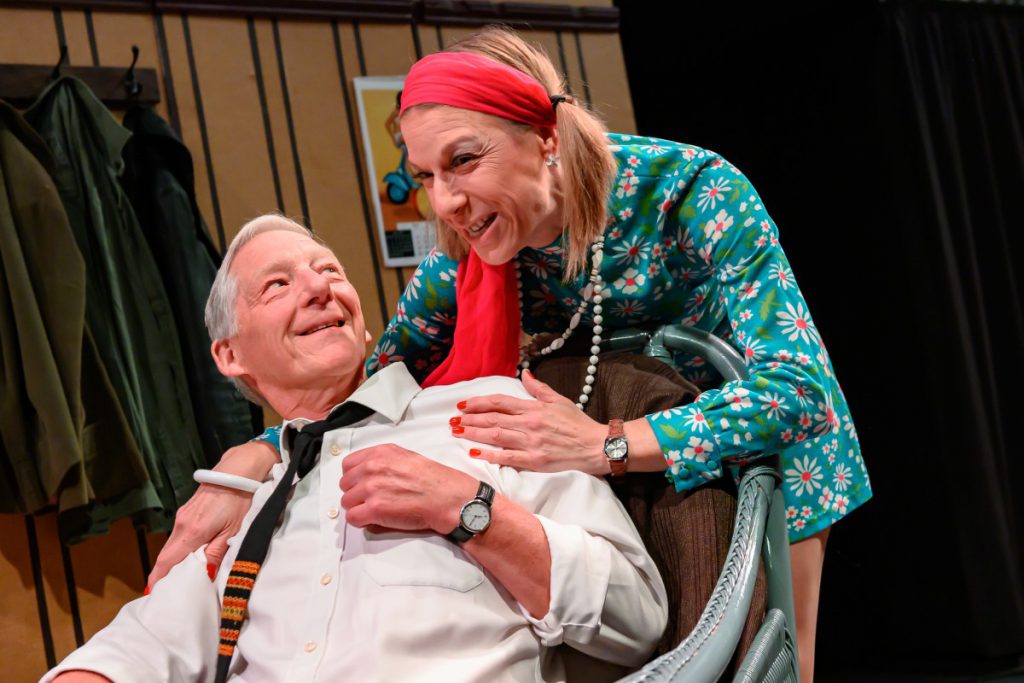 They do get plenty of funny dialogue and entertaining action though, and the Sewell Barn cast make the most of it. Kevin Oelrichs is a convincing foil as Kenneth's brother Henry, the reconstituted 60s man whose patter features "knockers" and "poofs".
Redding as Kenneth is perfectly louche, almost likeable but undone by his largely contemptible actions: apparently betraying his brother, his wife, and his daughter.
Christian inhabits the latter two versions of Sandra most comfortably, oozing confidence, narcissism, and a worrying familiarity with a glass of wine; she is not quite as convincing as the floaty flower girl of the 1960s.
The best performances however come from the 'children', especially Jose Tarouca, who portrays the unspecified decline in son Jamie's ability to interact with the world in utterly convincing detail, going from a bright teenager to a dysfunctional man-child.
Kirkham also switches with skill between the sulky teenage Rose we are first presented with, and the depressed and depleted 37-year-old singleton that fires off the volley of fiery accusations towards the end.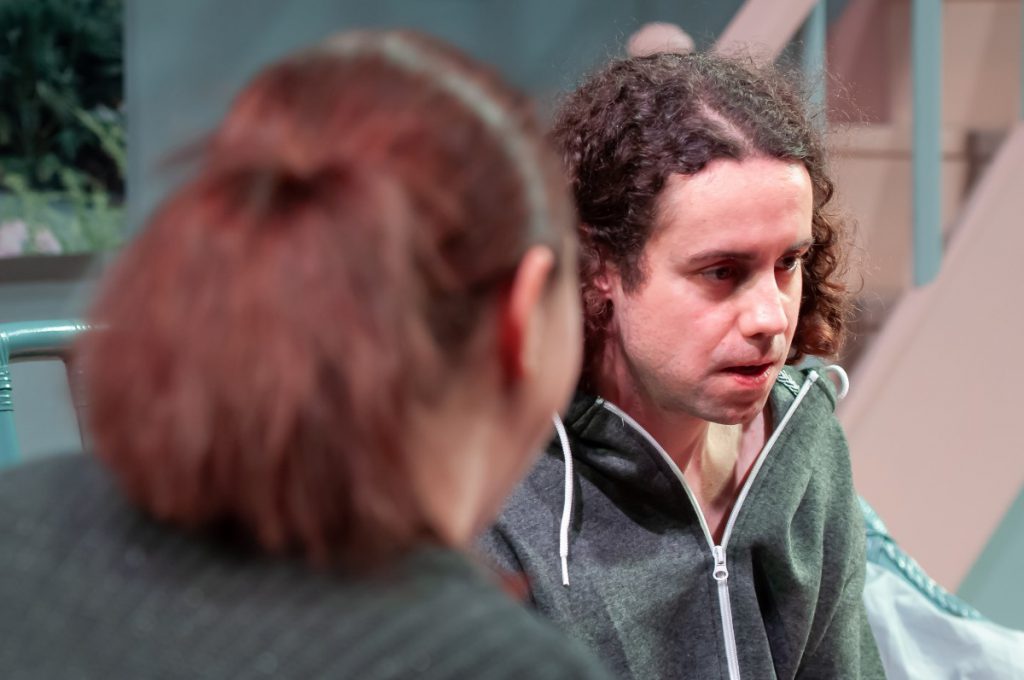 The other star is Phil Williamson's sets, which take us through the decades with some very pleasing details and are carefully constructed to overcome some of the limitations of the Sewell stage.
Clare Williamson's direction could do with bringing a little more pace to the first act to engender more tension between Kenneth and his brother, but otherwise keeps the ante up to an entertaining level.
How much you are convinced by the characters I suspect largely depends on whether you believe Bartlett's premise: is it powerful polemic or political panto? Luckily, both can be entertaining.
Love, Love, Love continues at Sewell Barn Theatre until October 23. Book online at www.sewellbarn.org or by calling 0333 666 3366.