Verona is anything but fair in this dark and challenging reimagining of the tale of two young lovers.
The star-crossed pair are there but little else remains in a version of Romeo and Juliet which is very much Matthew Bourne's and not at all Shakespeare's.
At a compact 90 minutes (plus slightly jarring interval) much of the Bard's story has been jettisoned with the warring families, love rival Paris, the Prince, Mantua, and the Apothecary all excised from the action.
Instead we find ourselves confined in some form of mental health institution for the young, where Juliet is already ensconced and Romeo is soon cast away by his uncaring parents.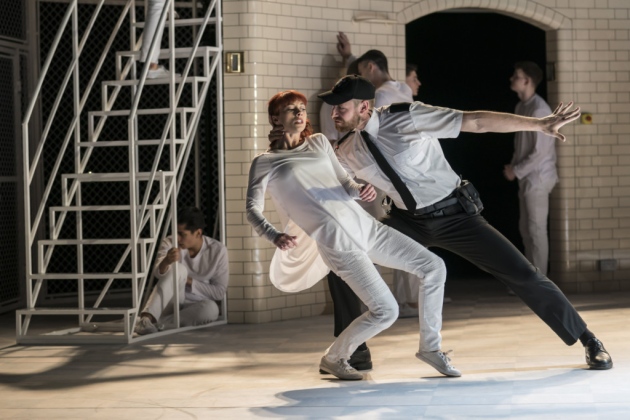 Their romance blossoms in this unlikely setting – aided by their Cuckoo's Nest inspired fellow inmates – through a series of wonderful duets from principals Cordelia Braithwaite and Paris Fitzpatrick.
Bourne has always been skilled at seductive shapes and selecting performers who act as much as dance. There are none of the rictus smiles and fixed stares of classic ballet here: these two lovers have eyes (and lips) only for each other. They sensuously combine, with one delicious passage seeing them inverted on the floor but mouths locked and rolling across the stage. When they finally break and stand panting, gazing longingly at each other, it feels intensely real.
The corps have plenty of chance to get physical too, with the ball scene starting as a formal party but descending into a frenzied orgy when the guards aren't looking; there are skirts hitched up and no lack of writhing. Mercutio (Danny Collins) has a same-gender hook up that becomes the spark for his dispute with Tybalt (Dan Wright), triggering the inevitable descent from simmering unease to bloody tragedy.
As that darkness descended I swear there was a hiss and movement straight from Bourne's muscular Swan Lake as the inmates formed a brutal mob, with the rapidly following conclusion just as bloody and shocking as that now iconic production's.
The plot is distinct and different from the traditional play, but it has a power of its own. There is a question of how far you can travel from the original and honestly claim the name – Bourne's reworking makes West Side Story look like a by-the-book RSC production – but in its own right this is an immensely creative and affecting tale.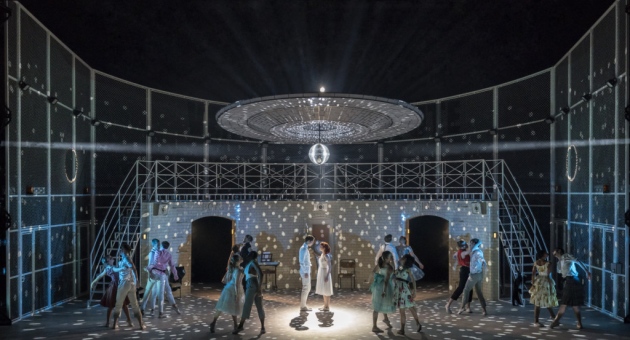 Lez Brotherston's set is centred on a curved tiled wall, with twin prison grills on either side for boys and girls, and a raised walkway around the top that allows for a balcony scene of sorts. Beds wheel in and out and there is a brief bit of Baz Luhrmann sparkle when a glitter ball descends, but the emphasis is on stark simplicity.
Prokofiev's score is rejigged with an emphasis on and reprises of Dance of the Knights, through a new orchestration by Terry Davies reduced down to 15 parts and performed live under Dan Jackson's direction.
Each of the runs of Romeo and Juliet includes temporary corps members drawn from local dancers aged 16 to 19 (Joe Barbrook, Chandi Brading, Freya Brown, Isis Clunie, Amonik Melaco, Jack Richardson), and perhaps the greatest compliment is that you could only identify them on the curtain call – for the rest of the show they slotted seamlessly into the cast.
Romeo and Juliet is at Norwich Theatre Royal until Saturday, September 7. Cinema screenings take place across the country from October 22.