Two new shows at a Norwich gallery offer highly contrasting works from local artists.
Jemma J Watt's Liminal features a series of mainly ceramic works representing the built landscape, but often in decaying or dilapidated forms.
It also includes several small pieces with a more organic feel, created using the Japanese raku firing process.
Striving for a sense of menace her sculptures conjure natural places which have eaten away at any man made structure.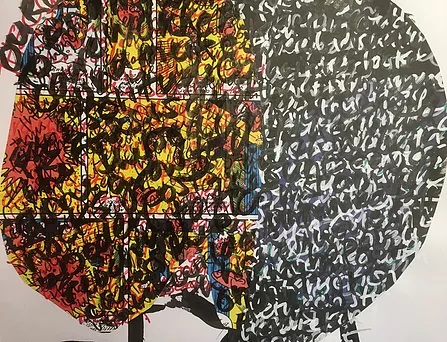 The Joy of Rust from poets Bill Albert and Joy McCall, and artist Paul Levy, contains a series of artistic responses to verse, many directly incorporating the words into the paintings.
Much of the poetry is written in the Japanese tanka form, a five-line 31-syllable construction, with the fluid brush work in the paintings reminiscent of oriental script.
Together the paintings and verse have also been published in book form.
Both exhibitions run at the Anteros Art Foundation gallery on Fye Bridge Street, Norwich until September 28.