A double helping of two of the top folk acts in East Anglia – The Shackleton Trio and Alden Patterson and Dashwood – are playing the Norwich Arts Centre on Thursday 19 September.
The bands are playing a double headline gig which will see them each perform before they come together as a folk super group.
Both bands have over the last few years achieved national and international success.
Both bands have played the Cambridge Folk Festival with The Shackleton Trio playing the main stage in 2018 after previously wooing the crowds in 2016.
The Shackleton Trio are made up of Georgia Shackleton (fiddle, vocals), Aaren Bennett (guitar) and Nic Zuppardi (mandolin).
The band mixes original songs very much in the folk genre with traditional tunes and songs.
Skilful songwriter Georgia, who has been influenced by the folk greats Rory McLeod and Leon Rosselson, told me: "We're very much looking forward to our collaborative show with Alden Patterson and Dashwood.
"We've had great fun rehearsing lots of six-piece material over the last couple of months, and will have a very limited edition recording available at the gig."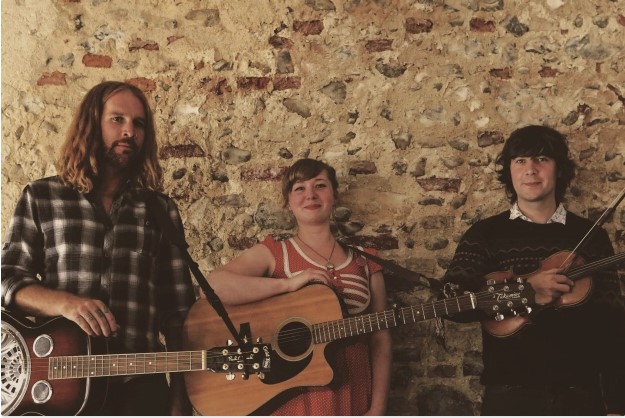 Alden Patterson and Dashwood are made up of Christina Alden (guitar/vocals), Alex Patterson (fiddle/vocals) and Noel Dashwood (dobro/vocals).
The Norwich-based band has taken the folk world by storm with their first album being name Album of the Year by fRoots magazine's editor.
Tickets for the September 19 gig at Norwich Arts Centre can be booked online.