Singer songwriter Kitty Perrin has been making a name for herself on the Norwich music scene with her sharp, funny and sometimes caustic lyrics and her gentle guitar work.
Kitty was brought up in Brighton but moved to Norwich to study history and politics at the University of East Anglia. She says her new home strikes her as great for musicians.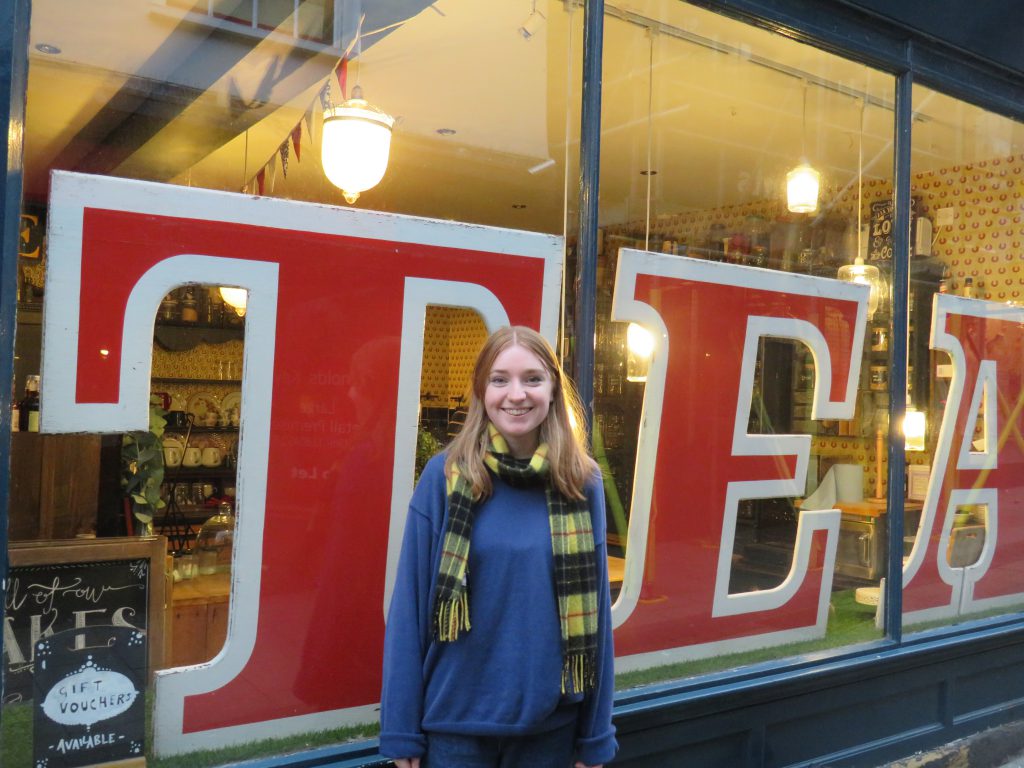 "I found it easier to get into the music scene here than I ever did in Brighton, it's a lot smaller and people are more welcoming," she says.
"The Brighton music scene is very much gearing you to get into the London music scene."
Kitty started writing songs when she was 11 and wrote a song for a school choir. She says she's always been a "words-led" songwriter. "As a young teenager I just started to care a lot more about lyrics than music," she says.
Kitty's irritated that there are so many pop songs where "no-one is really thinking about what they are saying anymore. It's a shame".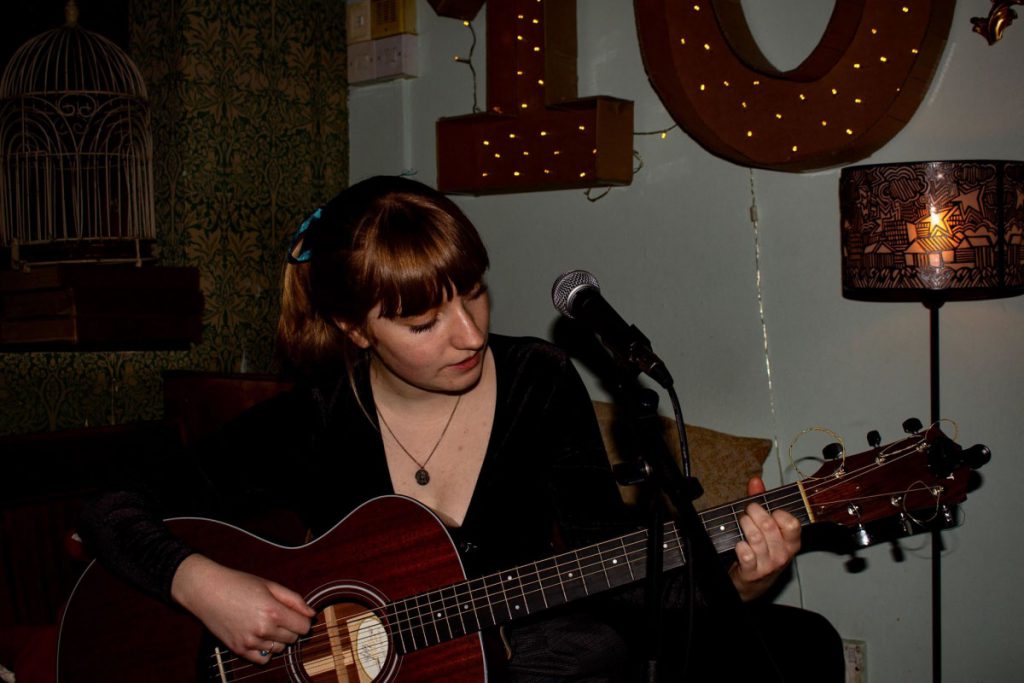 She was more influenced by her dad's music collection which included Bob Dylan, Suzanne Vega and the Beatles. She also loved wonderful singer songwriter Nick Drake and her work is sometimes compared to his.
As she was growing up the first singer, not being listened to by her family, who made a deep impression on her was Lily Allen, a rare pop singer with strikingly original lyrics.
"Her songs have got an edge," she says.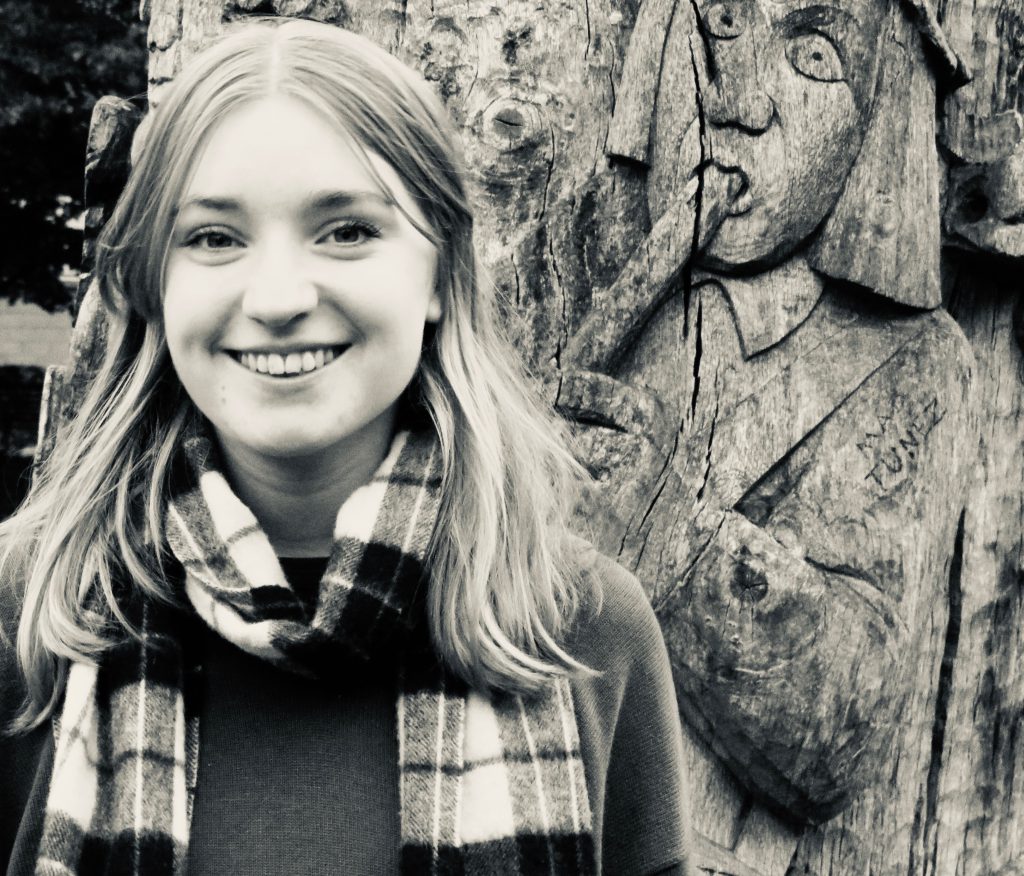 Her latest release available on Spotify is an EP which includes the song Missing and Fall of Clinton. It was produced with a friend Tuval Schneerson.
She says both songs "came at the same time. I broke up with my ex-girlfriend and then I wanted to do something and thought it would be quite funny – so I wrote those two songs".
"So Missing is a kind of a song about the end of it all, about moving on, and trying to drop off the face of the earth a little bit because that person that's not there anymore. 
"Fall of Clinton is sort of full on about it in an angrier way. Some may be thinking like, 'Oh, who is this crazy, dramatic thing?' I just thought it was something to write about. 
"Yeah. It's got a melancholy feel and it's a bit reflective. Looking back and wondering 'what if?' I just wanted to show the person that it didn't matter.
"It isn't going to like really impact my life in any really serious way."
Kitty, who regularly performs in and around Norwich, is hoping soon to record a new EP which is sure to be eagerly sought after.
(Nic Rigby is part of Nic Norton and the County Band which is also on Facebook)